Music Ministry Overview
A dynamic schedule of worship services awaits you, featuring spectacular musical offerings: special performances by our adult choir, adults and children handbell ringers; contemporary rock worship band; instrumentalists and soloists.
The MUMC Choir leads the 10:00 a.m. worship service during the program year from September to June. The choir performs sacred music in the classical, traditional and contemporary styles.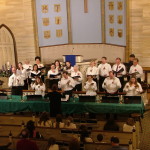 Bell Choir
Our three-octave English Handbell Choir meets regularly. to rehearse music for service preludes and other events throughout the year.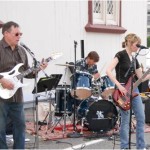 Soulshine Band
Soulshine is our resident contemporary music band which leads our worship monthly at the 10:00 am Sunday Service.