About Blessing of the Animals
MUMC is concerned about and loves all creatures in God's creation. The Blessing of the Animals service is a special time for animal lovers and children with pets of all types to include them in their spiritual growth.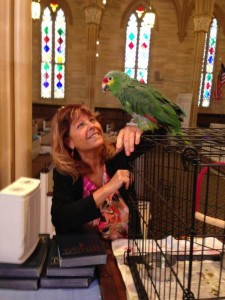 Animals have been welcomed into our churches and spiritual centers for many years in the United States, Indonesia, France, Italy, Switzerland and the United Kingdom. But it was St. Francis of Assisi, the patron saint of animals and the environment, who lived the gospel of Jesus Christ by loving and caring for all of God's creation.
At our yearly service, it is not unusual to see our beloved furry friends but also birds and even reptiles being blessed.
This service, like all our worship services, is open to the community. So please bring your beloved pets for a blessing at our next Blessing of the Animals service during the fall season. There will be a sign posted on our church grounds to notify the local community of this special event. The date will also be posted on this website.