Welcome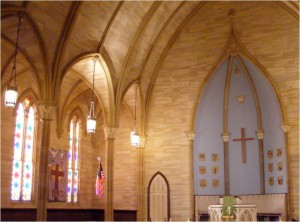 Welcome to Mamaroneck United Methodist Church in Mamaroneck, New York. We are happy you are visiting with us online and hope you will come meet us in person! 
As you explore this site you will learn more about what motivates our shared lives as followers of Jesus of Nazareth. However, the best way to really get to know us is to come and see. Our robust Music Ministry and Outreach Missions Ministry offer many opportunities for sharing your talents in the worship of God and sharing God's love with others. We are known as the "Kid Friendly Church," providing excellent nursery care for babies through toddlers. We offer a strong Christian education
program for pre-kindergarten through high school age-children and employ a staff person in Christian Education who ensures, along with our teachers, that this program meets standards of excellence in Christian learning. All of our staff, teachers and nursery workers have been background checked. We hope that you will come, see, experience and make MUMC your church home. It is a great place for your family to grow in Christ while learning about other religions and other Christian denominations in an atmosphere of mutual respect.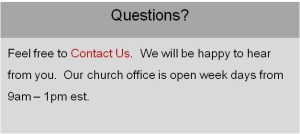 Do not hesitate to contact us with your questions or to express your interest in participating in this wonderful community of faith. Remember, our hearts, our minds, and our doors are open to you. Whatever your age, ethnicity, identity, vocation, or socio-economic status, you are welcome and affirmed in Christ here. Feel free to contact our Pastor to learn more about our beliefs on inclusivity. Come share in the joy of growing in service to God and to the world with us! It is our goal to be one in Christ, diverse in gifts and forms of Christian service.